Seamless Gutter Companies Saline MI – New Roof Inc. – Call 734-665-5555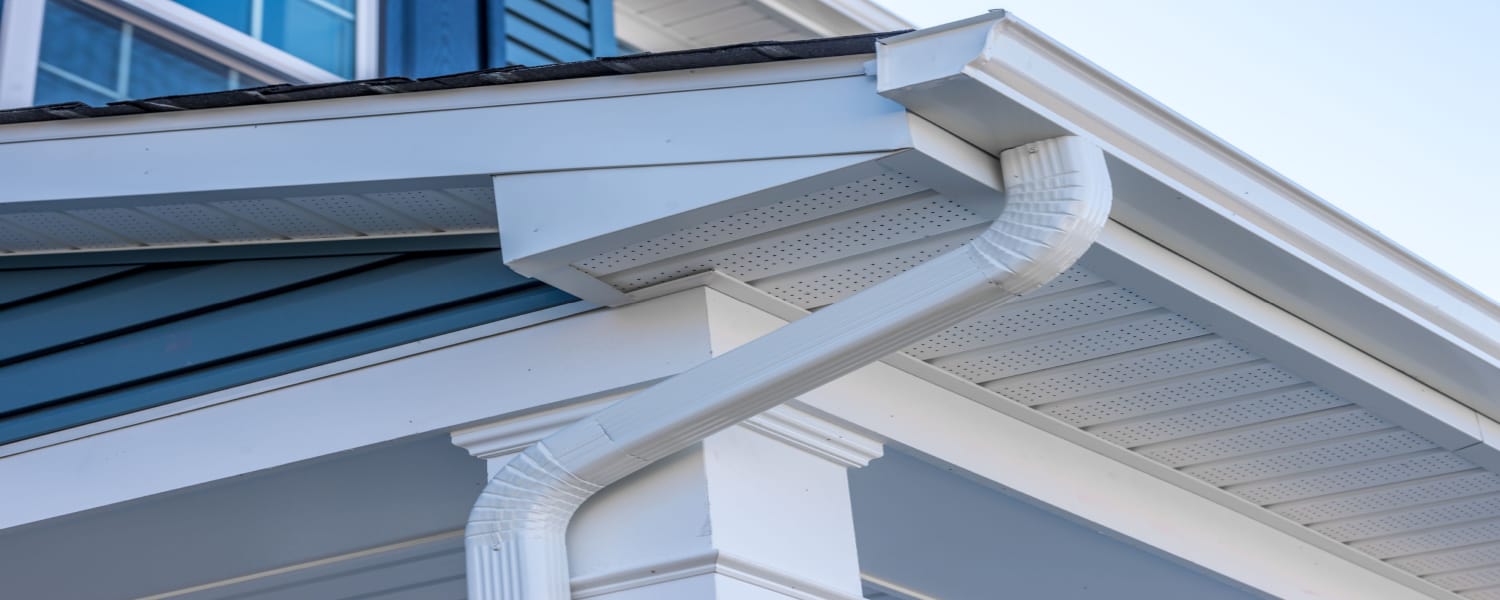 Seamless Gutter Companies Saline MI
Welcome to New Roof Inc.! We're a leader among Seamless Gutter Companies Saline MI. We've been providing affordable and dependable rain gutter solutions to Saline, Ann Arbor, Canton and other communities for many years. We're your go-to provider for a wide selection of seamless gutter and related services: from installation of a new system to the repair and replacement of existing gutters. Our skilled, trained team members bring many years of experience in the industry to each job we do.
Our team will help ensure that your home or commercial building will be protected for many years by installing high quality, reliable products that can withstand sever rainstorms. Seamless rain gutters are an essential component of your home and typically provide more protection than conventional gutters.
Besides the added aesthetic appeal of seamless gutters, they can help stop water damages to your home's foundation, exterior siding and other parts by directing rainwater away with a well-placed downspout.
When it comes to selecting a gutter system that is the right one for your home, there's a few issues to take into account. One of the main considerations is the gutter type that you choose because different systems provide various advantages and drawbacks. Standard sectional gutters, for example, tend to cost less upfront than seamless varieties, but they also can be more vulnerable to leaks or other problems. Seamless gutters, in contrast, consist of single piece of plastic or metal. This uniformity makes them a lot less prone to leaking over time.
In addition to Seamless Gutter Companies Saline MI, we also provide roof repair and replacement, siding installation, chimney repair and other essential services for your home or business. When you're ready to update your home, give us a call to schedule a free estimate at 734-665-5555.