Hail Damage Roof Repair Canton MI – New Roof Inc. – Call 734-665-5555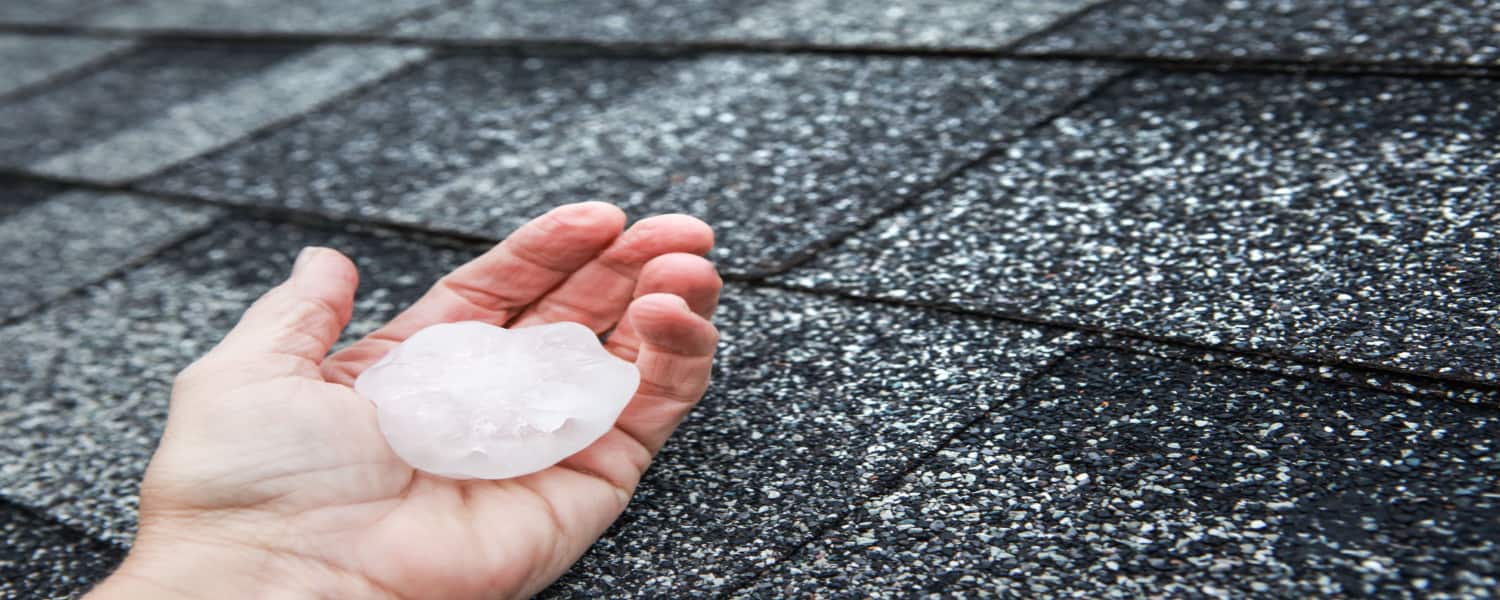 Hail Damage Roof Repair Canton MI
A hailstorm can cause potential damage to your home's roof in addition to other personal properties. Although hailstorms can in some cases be destructive, the degree of damage can widely vary. Following are a few aspects that influence the type of damage a hailstorm can do, along with some tips on how to properly identify hailstone damage to various shingles and roof materials.
-Wind. The speed and direction of the wind can fluctuate in a hailstorm. Consequently, those ongoing changes can often affect the severity and location of hail impacts.
-Density and size. Hailstone size affects the degree of roof damage – if there is some – to your property. Hailstone can range from the size of a pea to as big as a softball. Typically, hailstones don't have smooth edges, which also impacts the type of roof damage they may cause.
-Building materials. Roof materials tend to absorb hailstorm impacts differently. For instance, hail can cause dents in aluminum siding, asphalt shingles and gutters. On the other hand, it can leave cracks on wood shakes or vinyl siding.
Alternatively, when hailstones reach to the size of a golf ball, they can be strong and dense enough to puncture through roof materials.
Additionally, the condition and age of a roof is a factor in how it can withstand a hailstorm.
-Barriers. The location of other structures and naturally-projective barriers, like fences, trees and landscaping can help limit damage from hail.
Signs of the need for Hail Damage Roof Repair Canton MI on asphalt and shingles
-Random impacts marks with no pattern.
-Significant granules loss, which may leave the underlying roof exposed.
-Asphalt that looks shiny.
-Hail strike marks that feel soft, similar to bruises on an apple.
For an estimate on Hail Damage Roof Repair Canton MI, call 734-665-5555.